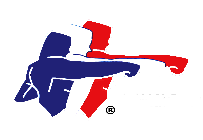 SQUAD TRAINING 18 NOVEMBER 2012
Squad training 18 November 2012 witnessed yet another tremendous turn out of karateka trying to enhance their competition skills with over 54 attendees. As usual the training was intense with Stewart Tompkins focusing on fitness and a range of techniques. At the same time Stewart was assisted by Steve Quinn who continuing to work with those karateka interesting in developing their kata skills.
At the end of the session Stewart was shocked and very pleasantly surprised to receive his FEKO Godan certificate from Jim Reece. Recognition of Stewart's Godan had been recommended to FEKO by Jason Smith, Karl Horsburgh and Mandie Read and the technical panel of FEKO agreed to award this rank to Stewart accordingly.