"Where freedom of choice matters"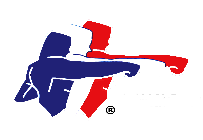 As everyone is aware, FEKO has taken a very cautious approach in our return to the competition circuit because of the extreme dangers associated with this awful disease COVID 19. As the pandemic lessens in the UK we are now starting to look to the future and will certainly offer our Championships in February 2023.
You should be aware that as one of the first, if not the first member of WUKF, we are committed to ensuring that any of our members who wish to compete may enter any of the WUKF advertised events. We hold the distinction of our Chief Referee being the first female WUKF European Referee. Despite difficult times our loyalty to the WUKF remains.
Over the next few months, we will return to offering referee and competitor training. We feel sure that many of our loyal members will wish to become involved.
REFEREE TRAINING
As the pandemic lessens FEKO is now reintroducing aspects of its provision which has been put on hold purely to ensure everyone's safety. Our first is to look to rebuilding our excellent refereeing status.
Many people have thought about being a referee but sometimes just need to find out a little more. We would therefore like to begin by establishing a Zoom meeting for anyone interested in becoming a FEKO Referee. This session would be led by our Chief Referee, Maria Kelly-Fursdon, who as you may not know was the first female WUKF European Referee. The meeting would simply be an introduction to refereeing. This would give those attending an opportunity to decide whether refereeing is a step they would like to take.
I would be grateful therefore if you would circulate this email amongst your members and let me know of any interest. Obviously, we need to set a closing date for those interested in learning more about refereeing and we will set that as Saturday 19 March 2022.
Yours in karate
FEKO Executive