"Where freedom of choice matters"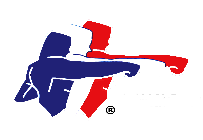 As everyone is aware, FEKO has taken a very cautious approach in our return to the competition circuit because of the extreme dangers associated with this awful disease COVID 19. As the pandemic lessens in the UK we are now starting to look to the future and will certainly offer our Championships in February 2023.
You should be aware that as one of the first, if not the first member of WUKF, we are committed to ensuring that any of our members who wish to compete may enter any of the WUKF advertised events. We hold the distinction of our Chief Referee being the first female WUKF European Referee. Despite difficult times our loyalty to the WUKF remains.
SQUAD TRAINING RESTARTING
We are delighted to report that FEKO Squad training is to restart on Sunday 18 September 2022. The training will be held at the Way Youth Zone, School Street, Wolverhampton WV3 0NR from 11.45am - 3.15pm.
To book your place, please inform Jim Reece on 07940 565046 or email jimreece@kaizenmartialarts.co.uk
Many congratulations to our FEKO Referee William Grant who was promoted to WUKF World Referee A on Thursday 7 July 2022 at the WUKF World Championships held in Florida.
Maria Kelly-Fursdon has now stepped down from her role as FEKO's Chief Referee.
FEKO thanks Maria for her commitment, hard work and support for FEKO over many years and we wish her well in her new ventures.