"Where freedom of choice matters"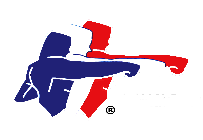 Congratulations - Dr Josh Johnson MBE
FEKO's Chief Referee Azad Kumar, who is also a WUKF World Chief Referee, is one of the most respected Referees on the circuit. This was evidenced recently when he was invited to take part in the WUKF Asia Intercontinental Karate Championship in Kolkata, India accompanying the WUKF President, General Secretary, Director of Events, Counsellor and the Public Relations Officer. Not only this but he was chosen to lead the Referee's seminar attended by Referees from several Countries.
This was a particularly special event with one aim being to develop WUKF in Asia and provide a platform for future expansion.
Azad Kumar said "It was privilege and an honour for me to be part of this event and I came back with increased knowledge and many new friends" once again demonstrating not only his humility but his great professionalism in his approach to karate and refereeing in general
Karate Excluded from the 2024 Olympic Games
Regrettably karate has been excluded from the 2024 Olympic Games.
The WUKF President Liviu Crisan issued the following press release on 23 February 2019.
"As members of the global Karate community the World Union of Karate-Do Federations (WUKF) and its affiliated members are saddened by exclusion of Karate from the 2024 Olympic Games in Paris.
This is disappointing to Karate enthusiasts who have had dreams of representing their country at Olympic level in the sport we all love.
The WUKF believes that Karate should be inclusive and there should be no barriers for athletes pursuing their passion.
We are dedicated to improving standards of competition and upholding the values of Karate-Do.
"Only together we can do the best Karate in the world."
FEKO in at the start of a new venture again
The very first event of WUKF Professional Karate took place on 24 February 2019 in Szczecin and was organized by Bushikan Karate Association Poland. Our Chair Noel Mantock was one of the members of the organising committee and commented throughout the event.
This was a different approach to karate and the full video of the event can be viewed using the You Tube link below.