"Where freedom of choice matters"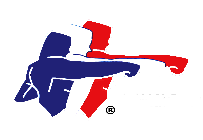 Policies and Procedures
Data Protection Policy
FEKO's Data Protection Policy can be downloaded HERE
Constitution
The FEKO Constitution can be read here
Safeguarding and child protection
The Safeguarding and Child Protection Policy is available to read in a pdf light box. It cannot be downloaded and printed. In accordance with the agreement made when signing up to FEKO, all instructors and helpers should be registered under FEKO's Child Protection Policy. They will receive a hard copy of the policy and on completion of the necessary procedures will receive a certificate of registration under the Policy.
The policy (revised January 2015) is available to read here.
Diclosure and Barring Service
As part of your responsibilities as an Instructor you are required to prove evidence thta you have fulfilled the requirements for receiving a clear enhanced DBS Certificate.
The procedure is to firstly contact Noel Mantock, Chair 07976 697117, email Noel@feko.co.uk or if he is not available the Hon Secretary Jim Reece 07940 565046, email Jim@feko.co.uk who on receiving confirmation that you are a member of FEKO will provide you with a unique reference number for you to insert on your application.
The online website is www.cataphract.co.uk and to start the process you will see a small red box in the top right hand corber 'begin DBS check'. The procedure is therefore straightforward.
Changes to the main checking procedure were introduced in September 2018.
This service is only open to FEKO registered members. Please note that all FEKO Instructors must be DBS checked and registered under the FEKO's Child and Vulnerable Adults Protection Policy.
Squad Code of Conduct
The revised Squad Code of Conduct 2017 can be downloaded in Word Format or Adobe Acrobat format
Officials Code of Conduct
The revised Officials (Referees, Judges and Table Officials) Code of Conduct 2017 can be downloaded in Word Format or Adobe Acrobat format
Dan Grading Policy - PLEASE NOTE THAT CHIEF INSTRUCTOR CERTIFICATES CAN NO LONGER BE REQUESTED
The FEKO Dan Grading and Technical Standards Policy is available to download here
Insurance
A guide to the Insurance FEKO purchases together with policy wordings is available to read here
Policies, Procedures and Forms