"Where freedom of choice matters"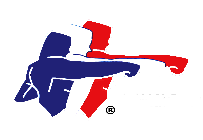 The squad trains on a regular basis and is open to FEKO International members, aged 12+ and graded 4th and above. Only students of outstanding ability may attend the squad training sessions. The squad caters for all categories ranging from cadets, juniors, youths, seniors & veterans who are ready for advanced competition training. We do ask however that your Association approves your attendance. The training costs are £10 per session.
Our National Coach is Oliver Thornton who has competed successfully for many years events and was awarded University Coach of the Year by Leeds University.
FEKO enters many UK and International competitions. Over the last 16 years FEKO have entered the squad into numerous World & European events in the World Karate Confederation (WKC) World Championships in Germany, Scotland, St Petersburg Russia, Serbia and Italy; European Championships for the World Union of Karate Organizations (WUKO) in Manchester &Italy. World and European Championships for World Union of Karate Do Federations (WUKF) in Odessa, Portugal, Scotland, Sheffield, Italy, Romania and Belgium.
To be selected members must attend regular squad sessions, must have an up to date FEKO International Registration and meet FEKO's criteria for selection and the standard specified by the National Coach.
As you know FEKO is a founder member of the English Karate Council and United World Karate – England as well as being a full member of the WUKF. To be selected to represent FEKO is viewed as a great honour and FEKO National Squad training is the place to get noticed.